BACKLINKS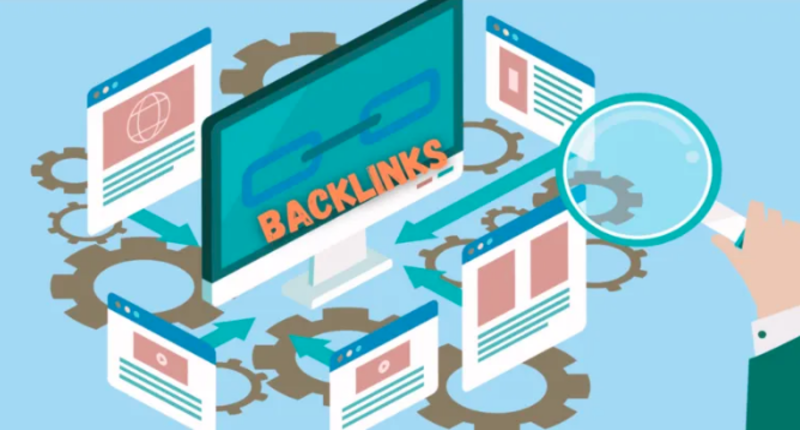 Let's start our new Topic about Backlinks. From the beginning, we must start with What are Backlinks?
Backlinks Can be considered Links on Digital platform, In real life Links are used for increasing reputation and are used for being Well-known in society, and in SEO they are used to increase rankings and increase Domain Authority. Well, a website/webpage gets a backlink when it is referred through the link on another site/webpage and authority of Backlinks wholly-solely dependent on Domain Authority of the WebSite/Webpage. So, it must be cleared for good ranking, Backlinks should be qualitative and not quantitative.
There are two types of Backlinks:-
1.External Linking:-It is giving Backlinks From one domain to another. It is two types further:-
I.Do-Follow Backlinks:- These types of Backlinks influence search engines to follow the source of backlink and affect the ranking in a good way.
II.No-Follow Backlinks:- These types of Backlinks don't allow search engines to follow the source of backlinks and it doesn't affect ranking.
3. Internal Linking:- These are types of backlinks in the same Website this doesn't improve ranking but improves traffic on another page which linked can increase if a page gets Viral.
As Google has 200+ ranking factors which are unknown for everybody. So, we can't be sure that No-follow Backlinks decrease ranking or affect DA. Even Google has more than 1Billion No-Follow Backlinks.
"Backlinks is a very brief topic and easy but there are many basic things which one always does wrong."
Assuming that backlinks are cleared to you. Now, How to manage backlinks? How to create backlinks? How to give backlinks? should be in concern.
Starting how to Create backlinks. So, there are many ways to create backlinks like Direct Approach, Guest Blogging, Social Bookmarking, Blog Submissions, and many offline ways also. You must understand getting paid backlinks is not a Good Way for Ranking*(Considered Black Hat SEO). You also should never get Backlinks from Fiverr etc. as they are lowest quality Backlinks and Useless.
In these Direct Approaches means to directly by sending Emails to other influencers/bloggers to give backlinks by impressing them with your skills. You can email them Saying that "I have read your latest blog, We share an interest in Similar niche and found these corrections in your Blogs." After he/she replies for a good no. of times you must ask for it. This is a good way because you targeting someone of your niche and this will also help you build relations in real life and increase Confidence. You must not be depressed with frequent ignores/rejections. Guest Blogging means writing a blog for other big websites this helps in gaining Fame and some valuable Backlinks but this is not the very best way because you must have good links, friends in your particular industry to target the big Sites or maybe if you are lucky a simple Mail would workout.
Social bookmarking sites are free backlink providers with No-Follow relevance but are good for gaining Fame and a fanbase.
Blog Submissions refers to sites giving free backlinks by posting a guest blog with our link embedded in it creating a backlink. This is also a good way for creating Backlinks. Blog Submission Sites refers to sites giving free backlinks by posting a guest blog with our link embedded in it creating a backlink. But one must know that not every Backlink these sites gove is Quality-Based and Beneficial to your Site.
Now, How to give Backlinks. It is very simple once somebody reaches you out, you shall give them a backlink if you think is good in your niche and provides your viewer's good information about the topic.
The next main thing is managing them; you must keep track of Backlinks on the excel sheet that you are giving backlinks on which blog and on what date. Then must keep a check that all links are working well and no link is broken as it can be a concern for downfall in the ranking in Google SERP.
This is indubitable that backlinks play a prodigious and unparalleled role in the SEO ranking of a website. However, their role is contingent on whether the tag is followed or no-follow. In case of the following tag, the link juice will flow to your website; But, no-follow tag restricts any kind of link juice or passing authority to the website.For eg:-
<a href="http://www.example.com/" rel="nofollow">Example</a>
<a href="http://www.example.com/"rel="dofollow">Example</a>
So, this is all done for Backlinks. Thank You. Please let me know what thing did you liked and rectify me in Comment Section. If, you liked my Explanation Do share it.
You can Also Read my Previous Blog:-